Foundation Options For Your Pole Barn or Home
There are 3 primary foundation options for your post frame building. Post in the ground, concrete piers and short wall foundation. All three can provide a sturdy foundation for your building, depending on use. For example, pole barns commonly use the Post In Ground or Concrete Pier foundation while single-family homes typically use the short wall foundation. We'll help you with recommendations based on the use of your building.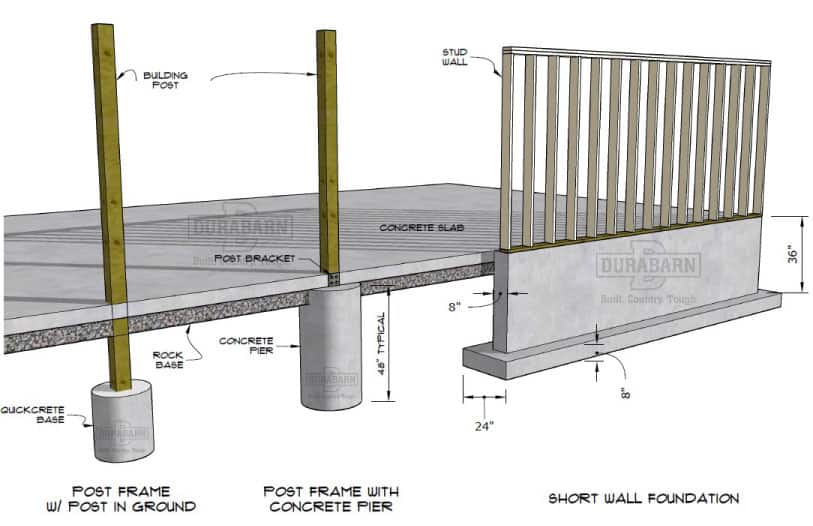 Post In Ground
Post In Ground foundations are exactly what they sound like. An 18″ x 48″ hole is dug in the ground and the post is put in, plumbed and concreted in. This foundation type is a key factor in the cost effectiveness of post frame construciton.
Concrete Piers
Concrete piers are the ideal solution to keep your posts out of the ground. Even though posts are treated to prevent decay and rot, soil contact can case deterioration. Concrete piers mean your post won't ever touch the ground.
Stem Wall Foundation
Also called a Short Wall or Frost Wall foundation, this type of foundation is often used for buildings with finished space such as homes or offices. The footing is dug below the frost line (usually more than 30″), then a concrete wall is poured on top of the footing.