Choosing Your Roof Pitch
Roof pitch refers to how steep the roof slope is. Here are a few examples of the most common roof pitches: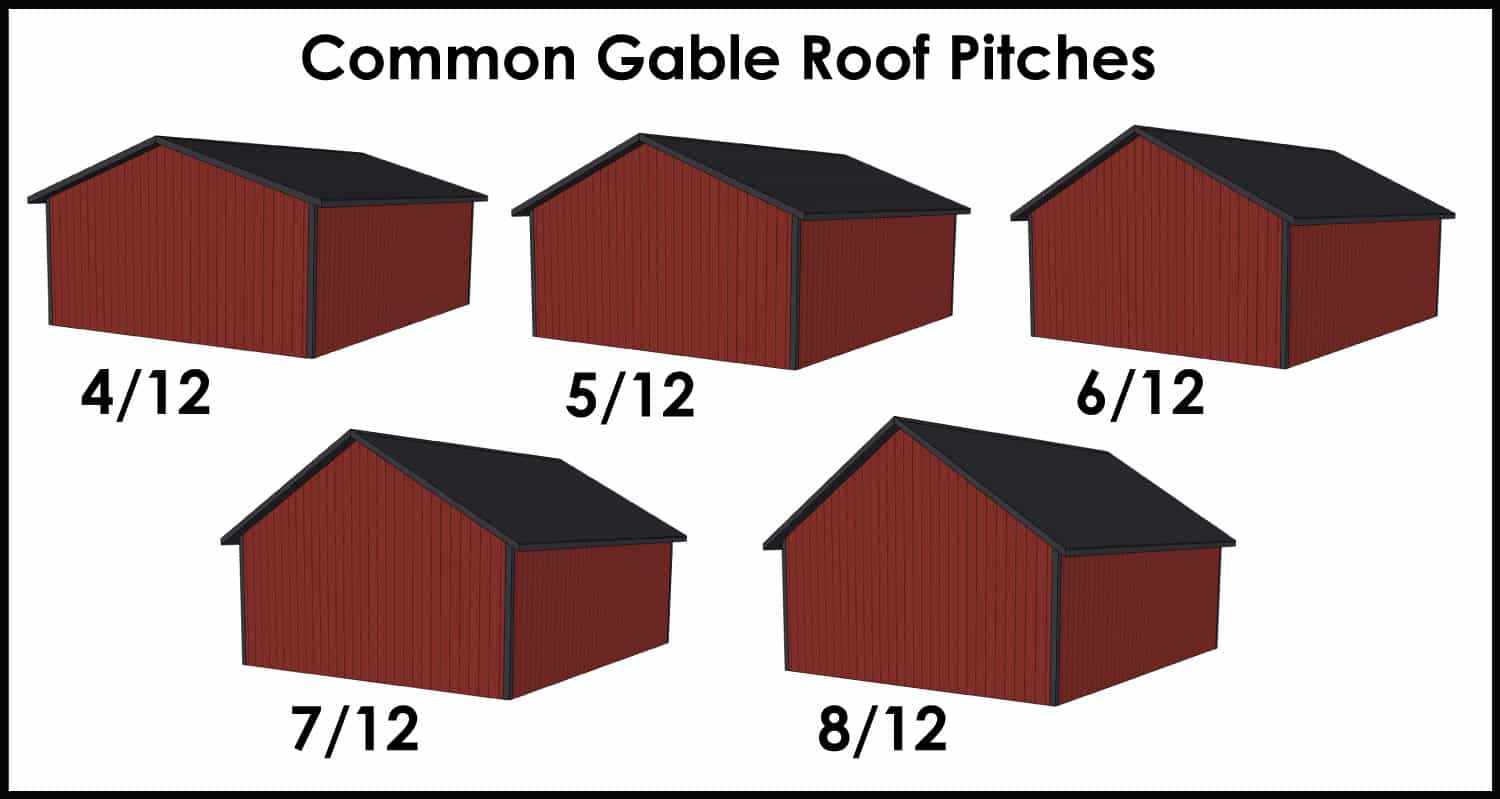 Roof Style
Roof styles are both a decorative and functional choice. Certain roof styles may be selected based on building use as well as floor plan layout.