Three Reasons
DURABARN

is different.

Our Friendly & Knowledgeable Crew • Client Communication • Attention To Detail
Quality Buildings Are Stronger Buildings
HIGHER QUALITY LUMBER
We use a minimum of #2 lumber in every Durabarn building. Important structural elements, such as posts and beams use #1. You'll never see #3 lumber in any Durabarn buiilding as it's weak and can break easily.
EXPERIENCE & TECHNOLOGY
Visually straight lines in a post frame building convey quality. Our experts combine their tried and true experience with technology to ensure your building is square, plumb and level.
40 YEAR PAINT WARRANTY
All painted metal is covered by a 40 Year Warranty. This includes protective coverage against rust, fading, cracking and chalking.
Full Service Builder
We are a full service builder, from site preparation to the final screw. We believe in service and being there when you need us. If you have others you'd like to use for part of the job, that's ok with us too. We're happy to help you get the quality post frame building you need at a great price.
The DURABARN Difference
Foundation, Posts & Framing
While all components affect the strength and durabilty of a building, the foundation, posts and framing are the most important.
LUMBER QUALITY
Lumber quality directly affects the strength and durability of your building. We always use a minimum #2 grade lumber. While a few bucks can be saved using a #3 lumber, it's just not worth the quality loss and safety risks.
FOUNDATION
The foundation and posts are the main structural support component that keeps your building in the air. Our standard posts are 6 x 6 Pressure Treated, (never 5 x 5) and can be set in ground or on concrete piers for a zero ground contact installation.
FRAMING
We use 2 x 6 girts as a standard, never 2 x 4 unless a minimum 2′ on center. Girts are the horizontal structural framing members on the outside walls of the post frame building. These are critical to the structural stability of your barn.
HOMES
We also offer full basements and foundation walls you would normally see in a traditional home. Post frame homes also require a bit of additional planning and care to help alleviate potential issues down the road.
Top Quality Metal Panels, Installed Right
Metal panels are important to building strength. Our standard metal panels are Dura–Loc Plus, offering the best rigidity and strength for your building. Available in both 29 or 26 gauge.

Installation is just as important as installing the right panel for the job. Improper handling or installation can void the Manufacturer's Warranty, leaving you high and dry down the road. We guarantee your panels will be properly installed, or we'll make it right.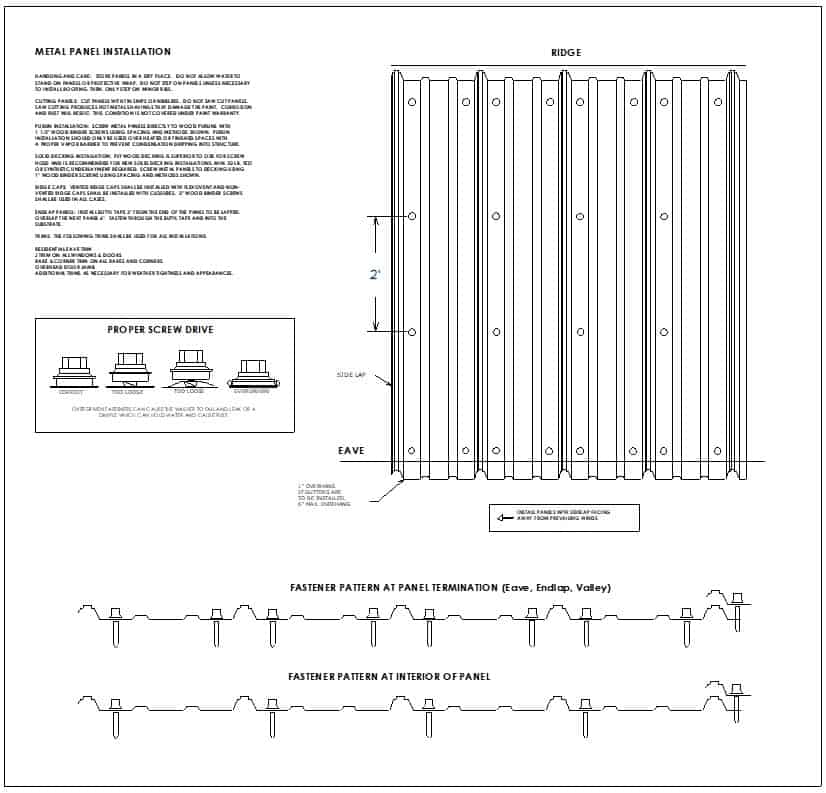 Lifetime Paint Warranty
Valspar WeatherXL Siliconized Polyester Lifetime Limited Paint Warranty. The original manufacturer's material warranties back our metal siding, roofing and trim products against changing color, chalking, cracking, fading and peeling.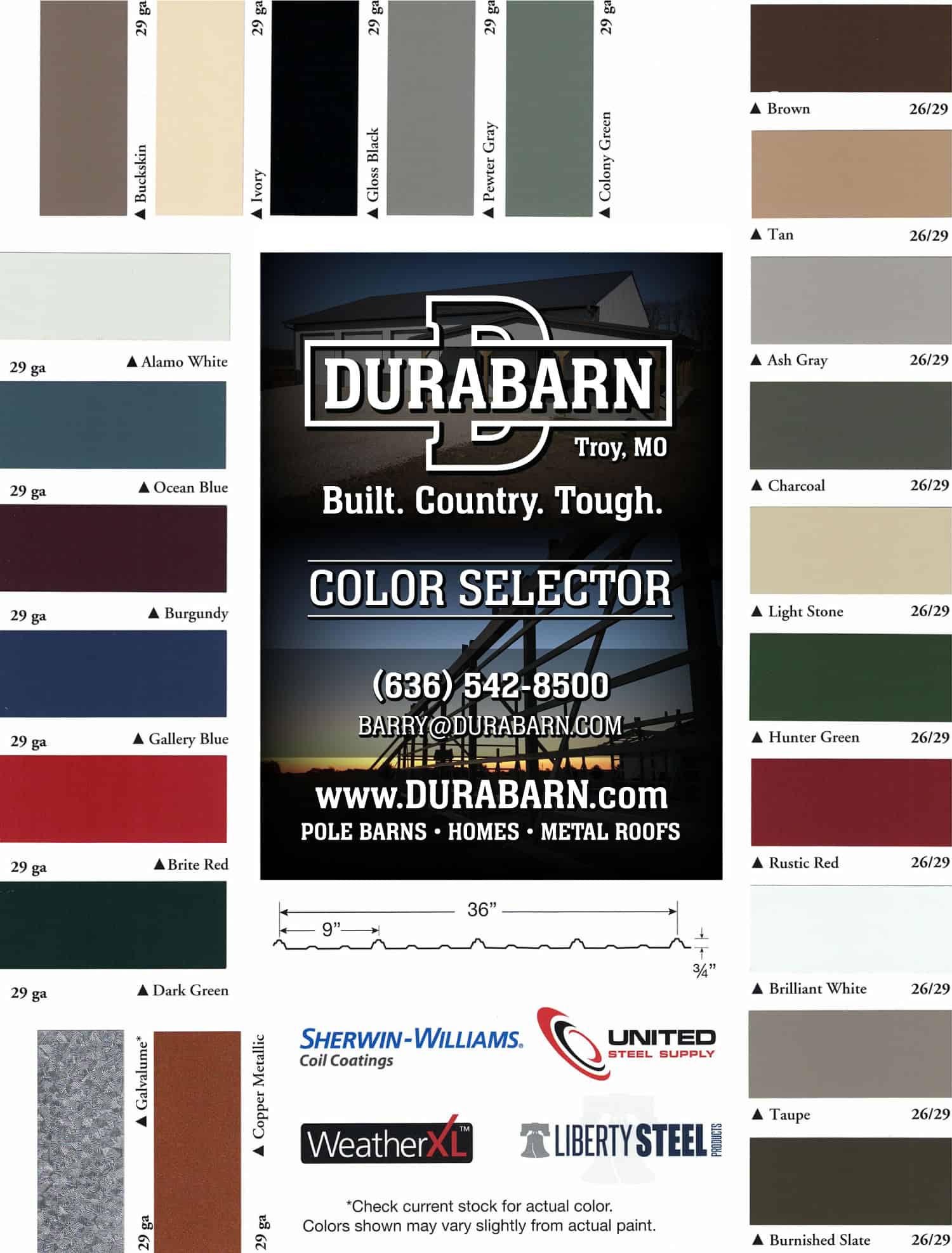 Colors on screen may not be representative of actual paint color. Feel free to ask for a complimentary color chart or metal samples.